If you have been diagnosed with mesothelioma due to exposure to asbestos, you may be considering reaching out to an attorney to discuss your options to potentially receive compensation for your injuries. Fortunately, there are several different avenues through which mesothelioma victims can receive compensation, but they are not always accessible without an attorney.
For that reason, it is essential that you contact an attorney to ensure that you are fully aware of your options, and if eligible, that you're seeking all of the compensation to which you may be entitled. But did you know that not all mesothelioma attorneys are the same?
Due to the massive number of mesothelioma cases arising, many attorneys have recently decided to enter the arena of representing mesothelioma clients, but a large number of these lawyers may not have the experience or the legal knowledge necessary to effectively represent mesothelioma victims. Thus, you should ensure that you have an effective and experienced advocate on your side who will obtain the best possible outcome for you and your family.
Why Do You Need A Mesothelioma Attorney?
Some lawyers have wide-ranging practices that touch many different types of cases, including personal injuries, business disputes, family law matters, and criminal defense cases. A mesothelioma lawyer is an attorney who specializes entirely in mesothelioma cases, and who knows the ins-and-outs of representing mesothelioma victims. Mesothelioma lawyers are often able to represent mesothelioma victims better than a "general" attorney, for a few different reasons.
Mesothelioma attorneys understand how devastating a mesothelioma diagnosis is for you and your family.
Mesothelioma is devastating. In addition to impacting a person's life span, it can also greatly affect a person's quality of life. Many mesothelioma victims experience extreme chest pain, fatigue, and shortness of breath, which restricts day-to-day activities in a drastic manner. Beyond the disease itself, mesothelioma patients also experience severe side effects associated with cancer treatments like chemotherapy and radiation.
Because of mesothelioma's devastating effects, it is oftentimes very important for victims to obtain compensation quickly. An experienced mesothelioma attorney can work to ensure that you are compensated not only quickly, but also in a manner that fully and fairly compensates you for your injuries. Because mesothelioma lawyers understand the devastating nature of mesothelioma, we understand that compensation should reflect that severity.
Mesothelioma lawyers are experienced in navigating asbestos-related lawsuits and compensation claims.
In addition to being devastating, mesothelioma is also a complex disease, and obtaining compensation can sometimes be equally complicated. An attorney who specializes in mesothelioma cases can bring extensive experience to handling your case, meaning that they will know how to handle claims processes, collection of evidence, and eligibility for compensation in any type of mesothelioma case. Additionally, an experienced lawyer can advise you on what types of legal actions and claims may be most effective for your specific set of circumstances.
Mesothelioma attorneys have access to resources, tools, and support to win your case.
An experienced mesothelioma lawyer working with a national law firm will have access to a broader range of tools and resources that can be helpful in winning your case or successfully filing your claim for compensation. When your health is involved, you want to ensure that you're obtaining the best possible representation – not an attorney without the tools to help you succeed.
One of the most difficult aspects of a mesothelioma case is compiling evidence to show a victim's previous exposure to asbestos. A company's classic defense in a mesothelioma case is denying that it caused the specific asbestos exposure at issue, and that defense can work without sufficient proof to refute it.
An experienced mesothelioma attorney with access to resources and tools can assist you in tracking down the evidence necessary to ensure that your claim for compensation is successful.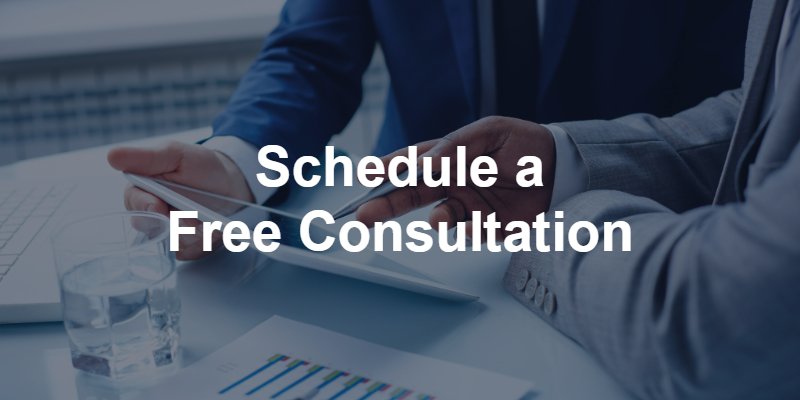 What Qualities Should I Look For In A Mesothelioma Lawyer?
Not all mesothelioma attorneys are the same. In searching for one to potentially take on your mesothelioma case, there are a few qualities you should ensure they have, including:
Extensive experience in handling mesothelioma cases
Access to resources and tools related to mesothelioma claims
Support staff, including multiple attorneys and paralegals
Being recognized in the legal community for mesothelioma work
Responsive and communicative with clients
Diligent and attentive to detail
Previous success in mesothelioma cases and claims
Nationwide presence in multiple states and jurisdictions
When Should I Talk To A Mesothelioma Lawyer?
You should talk to a mesothelioma lawyer as soon as possible. In some states, statutes of limitations impose deadlines on when new mesothelioma cases can be filed. That means if you wait too long to contact an attorney, you may forfeit opportunities to seek compensation that you may otherwise have been entitled to receive.
However, even if you have already waited a while to reach out, don't let that deter you, either. Some types of claims aren't affected by statutes of limitations, and some types of claims and cases can even be filed in states where you may not live. In short, there may be workarounds and alternatives, but reaching out to a lawyer as soon as possible is the best way to maximize your opportunities for mesothelioma compensation. Don't wait to seek compensation for any reason, and reach out to set up a free consultation with an experienced mesothelioma attorney today.
How Much Does It Cost To Hire A Mesothelioma Attorney?
One reason why you may be hesitant to hire an attorney is the fear of legal fees. Did you know that our mesothelioma attorneys charge no fees up front, offer free consultations to prospective clients, and only get paid if you get paid?
This type of setup is known as a contingency fee arrangement, and it is commonly used in personal injury cases such as those involving mesothelioma. Rather than paying a lawyer up front to take a case, contingency fee arrangements allow for clients and lawyers to agree that if compensation is received, the fee is paid through a percentage of that compensation. Otherwise, if no compensation is received, no fees are owed – in other words, no harm, no foul.
In short, there is no financial risk involved in seeking a free consultation from an attorney on your potential mesothelioma claim, and you should contact a mesothelioma lawyer to set up an appointment today.
State-specific Resources for People Diagnosed with Mesothelioma
Click or tap on your state on the map or the table below to learn more about your options.
What Types Of Claims And Cases Do Mesothelioma Attorneys Handle?
Mesothelioma attorneys handle all types of mesothelioma lawsuits and claims, and one of the biggest benefits to hiring a mesothelioma lawyer is that he or she can assist you in determining which type of claim is best suited for your case. Each type of claim or case has its own advantages and disadvantages, and each works better with some types of claims than others. Some mesothelioma victims may even be entitled to recover compensation from more than one type of claim. The types of claims that a mesothelioma lawyer handles generally consist of:
Mesothelioma Personal Injury Lawsuits
A mesothelioma personal injury lawsuit consists of a mesothelioma victim (plaintiff) filing a lawsuit against a company that could be responsible for the victim's exposure to asbestos – a mesothelioma manufacturer, a former employer, or another entity are usually the defendants in these cases. In a personal injury lawsuit, plaintiffs can seek payment for past and future medical expenses, past and future lost wages, and additional damages for loss of life expectancy and emotional suffering. If a case makes it to trial, a judge or jury determines the amount of compensation to be awarded.
Wrongful Death Lawsuits for Mesothelioma Victims
Sometimes, a deceased person's loved ones can bring a lawsuit on behalf of their estate after they have passed away. These types of cases are common for mesothelioma victims who may have been diagnosed at a late stage of illness, or for families who may not become aware that they could be entitled to compensation until after their loved one has passed away. Functionally, wrongful death lawsuits work the same as personal injury lawsuits, except with the deceased person's family serving as the plaintiff.
Mesothelioma Lawsuit Settlements
Settlements occur after a lawsuit is filed and one or both of the parties determines that it may be better to work out a deal than to proceed to a trial. While most lawsuits, including mesothelioma cases, end in settlement, a mesothelioma lawyer can work to ensure that you don't accept less money than you deserve. While settlements often result in faster payment than verdicts obtained at trial, settlements can also represent smaller amounts of money. For some plaintiffs, accepting a smaller amount may be an exchange worth making to receive the payment faster. At Bailey & Glasser, LLP, we can walk you through all of these considerations.
Asbestos Trust Funds
Asbestos trust funds are sums of money set aside by bankruptcy courts to ensure that now-closed asbestos companies are not able to avoid compensating mesothelioma victims. Even though many of these companies have closed or restructured, these trust funds provide avenues for compensation that often do not require a lawsuit to be filed. However, each trust fund has its own criteria for eligibility, and not all mesothelioma victims will be eligible for filing claims. An experienced mesothelioma lawyer can assist you in determining your eligibility, and if eligible, assist in accessing asbestos trust funds.
Veterans Claims
Many mesothelioma victims are also veterans of our Armed Forces who were exposed to asbestos during their military service. To provide compensation to these veterans, the federal government and the Department of Veterans Affairs have set up processes for veterans to file claims for compensation. A mesothelioma lawyer can assist eligible veterans in accessing these funds.
What Questions Should I Ask A Mesothelioma Attorney?
Hiring an attorney is a process of not only ensuring the right knowledge to handle your case, but also the right fit. Your relationship with your attorney should be one built on trust, communication, and mutual cooperation in pursuing your mesothelioma claim. The easiest way to find out about whether a mesothelioma attorney is a good fit is to prepare questions to ask during your initial consultation. Some of the questions you might consider asking are:
How much experience do you have in specifically handling mesothelioma cases?
How much does it cost for me to work with you and to make my claim?
How much time should I expect for the process to take?
What should I expect to contribute to the process?
How often should I expect to hear from you during the process?
How are you and your law firm compensated in a mesothelioma case?
What outcomes have you achieved in mesothelioma cases similar to mine?
Bailey & Glasser, LLP Mesothelioma Attorneys
Our mesothelioma team at Bailey & Glasser, LLP is composed of dedicated mesothelioma attorneys who are experienced and knowledgeable about all types of mesothelioma claims and cases. We are a national law firm that has all of the resources and tools necessary to assess mesothelioma claims, and then to pursue compensation where we can.
Additionally, due to our extensive experience, our mesothelioma lawyers have a deep understanding of the devastating nature of a mesothelioma diagnosis. That understanding enables us to connect with our clients in ways that other attorneys may not be able to. We know that you and your family deserve to be compensated fully and fairly, to the maximum extent possible, for being exposed to asbestos at the hands of negligent companies and corporations. Where possible, we'll work diligently on your behalf to ensure that those negligent companies are held responsible for their actions.
Contact us today to set up a free consultation on your potential mesothelioma compensation claim or case.