Being diagnosed with mesothelioma means that your life will never be the same. This is an overwhelming diagnosis that may give you questions about your future. At Bailey & Glasser, LLP, we can help you with the financial side of things by seeking financial compensation for mesothelioma on your behalf. We have experienced and compassionate mesothelioma attorneys in Alabama who will guide you through each step of a claim or lawsuit to achieve the best possible results. Contact us today to start your case with a legal consultation.
How Can a Mesothelioma Attorney in Alabama Help You?
An attorney can help you with a mesothelioma case in numerous ways. Your lawyer will use knowledge of Alabama's asbestos laws and legal processes to efficiently investigate your case, file the necessary paperwork to initiate a claim, hire experts to provide testimony to strengthen your case and negotiate for maximum financial compensation for your illness.
A lawyer can also help by collecting evidence. Evidence to support a mesothelioma claim often includes medical records, work history, proof of the cause of your asbestos exposure and financial records to prove financial hardship connected to your illness. Hiring a lawyer with experience filing cases in Alabama can help ensure you obtain the most favorable outcome possible.
What Is Mesothelioma? What Causes This Type of Cancer?
Mesothelioma is a terminal type of cancer that is caused by exposure to asbestos. If an individual breathes in or ingests asbestos fibers or particles, they can become lodged in the inner tissues of the body. Specifically, they can get stuck in the mesothelium, or the thin layer of tissue that protects most internal organs. The particles can rub and irritate the surrounding tissues over time, leading to inflammation and scarring that can eventually cause cancerous tumors.
The average latency period, or the amount of time from the date of exposure to asbestos to the development of malignant mesothelioma, is 20-60+ years. This can make it difficult for victims to identify where and when they were exposed to asbestos. Asbestos is a naturally occurring group of six minerals that was widely used for manufacturing purposes prior to it being confirmed as carcinogenic (cancer-causing) by the International Agency for Research on Cancer in 1987. This makes it most common in older buildings, products and materials.
An individual could be exposed to asbestos at home, at work or in a public place in Alabama. People who work with or around asbestos-containing materials are most likely to develop mesothelioma, according to evidence collected by the National Cancer Institute. Common examples of where asbestos is found are older buildings, drywall and plaster, paints and adhesives, insulation, fire-proofing materials, and automobile brakes and clutches.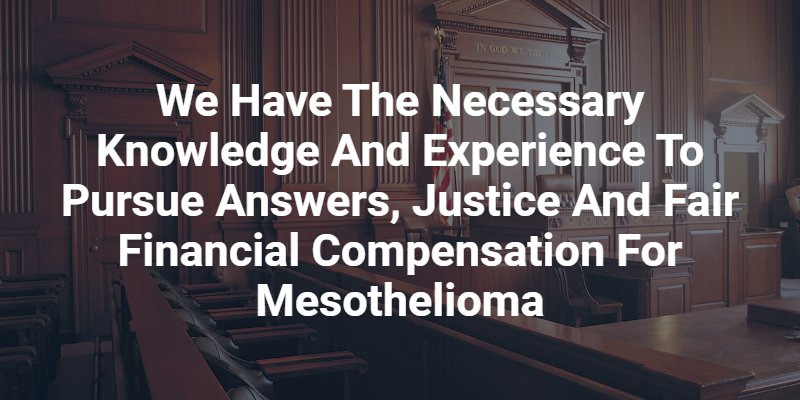 Alabama Mesothelioma Facts and Statistics 
Mesothelioma is a preventable illness. It can be avoided by preventing asbestos exposure. Keeping up with the latest facts, statistics and information about mesothelioma can help spread awareness of this disease and potentially protect others from developing asbestos-related illnesses in the future.
Here are the most recent available mesothelioma statistics:
According to the Centers for Disease Control and Prevention (CDC), approximately 3,128 new cases of mesothelioma are diagnosed in the United States each year. The majority of these cases (82.1 percent) are pleural mesothelioma, which affects the membrane that surrounds the lungs.
The State of Alabama reported 184 new cases of mesothelioma over a five-year period (from 2015 to 2019), according to data from the CDC. This equates to an average of about 37 new mesothelioma diagnoses each year.
Alabama's age-adjusted rate of new mesothelioma cases was 0.6 per 100,000 people (95 percent confidence interval: 0.5-0.7). The majority of patients were male (144), while 40 were female. A total of 140 people died of mesothelioma in Alabama over the study period.
The two counties in Alabama with high enough mesothelioma numbers from 2015 to 2019 to be included in the study were Jefferson and Mobile Counties. Jefferson County reported 17 new cases of mesothelioma, while Mobile County had 16.
During the CDC's study period, patients with mesothelioma had a five-year relative survival rate of 12 percent. A survival rate is the percentage of patients who are still alive five years after their diagnosis. Alabama's rate is higher than the national five-year survival rate of 10 percent (source: the National Library of Medicine).
You are not alone as a victim of mesothelioma in Alabama. The asbestos attorneys at Bailey & Glasser, LLP can connect you to vital information, mesothelioma experts and legal resources to help you get through this difficult time.
How to Seek Compensation for Mesothelioma in Alabama
If you have been diagnosed with mesothelioma, you may be eligible for financial compensation from one or more sources. The most traditional route is to file a personal injury or wrongful death claim. This is a civil lawsuit filed against one or more parties, such as an employer or product manufacturer, for exposing the victim to asbestos.
Most mesothelioma claims end in settlements, or agreements made between the two parties to resolve the legal dispute prior to a lawsuit or to stop a lawsuit from progressing. If a settlement cannot be reached, the case may go to trial and could result in a positive jury verdict. This is a decision made by a jury to make the defendant pay the plaintiff after a trial has been conducted.
Another possibility is seeking compensation from an asbestos trust fund in Alabama. These funds were set up by companies to ensure that compensation is available for those with injuries caused by exposure to asbestos even if the company goes bankrupt. Two other options could be a workers' compensation claim or a veterans' claim, depending on your circumstances.
Consult With a Skilled Mesothelioma Lawyer in Alabama Today
A mesothelioma attorney experienced with filing cases in Alabama can explain your legal rights and options in detail after listening to your story. You can rest and focus on what's important while your lawyer handles the legal side of a case for you. Clients have trusted the attorneys at Bailey & Glasser, LLP with their most challenging and high-stakes cases for many years. We have the necessary knowledge and experience to pursue answers, justice and fair financial compensation for mesothelioma.
To speak to an intake specialist with the asbestos and lung cancer team at Bailey Glasser about your mesothelioma case in detail, call (618) 693-2462 to schedule a case evaluation. Our local Alabama law office is located at 3000 Riverchase Galleria, Suite 905, in Birmingham, Alabama. We look forward to hearing from you.