Industrial workers could be exposed to asbestos, a dangerous cancer-causing mineral, while on the job. At Bailey & Glasser, LLP, we represent industrial workers, factory workers and manufacturing plant workers in claims regarding occupational exposure to asbestos and the illnesses that it can cause. Our attorneys can help you determine and protect your rights as a victim. Contact us today to request a free case evaluation.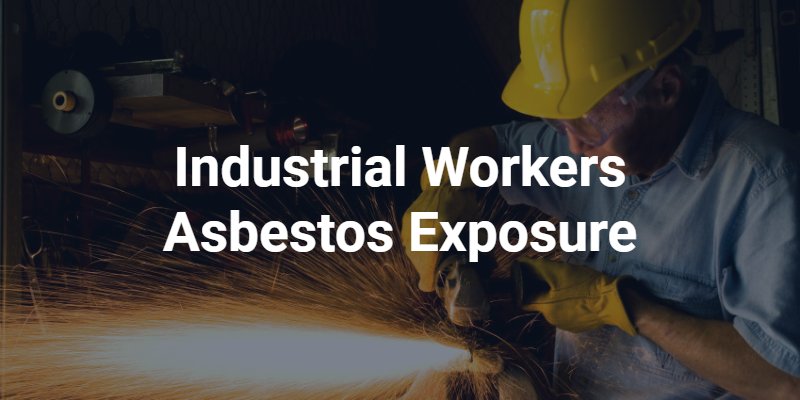 Industrial Workers and the Risk of Asbestos Exposure
Asbestos was used as an ingredient to manufacture a variety of products during the 1800s and 1900s, until its use became regulated by the U.S. government. It was especially popular in products that needed to be resistant to heat and corrosion, as these are natural properties of asbestos. This includes machinery and other industrial products. As such, anyone who worked at a company that manufactured asbestos products or was around asbestos-containing industrial equipment could be at risk of developing related diseases.
Industrial workers, factory workers, plant workers and machine operators have a higher risk of developing mesothelioma due to being exposed to asbestos in factories. Any factory that produced asbestos-containing items could put workers at risk. This includes products such as building materials, insulation, auto parts and drywall. Working at a paper mill, oil refinery, chemical plant, aerospace facility, steel mill or textile plant could all come with a risk of asbestos exposure, especially prior to the 1980s, as this is when the U.S. government began regulating the use of asbestos in consumer products.
What Are the Dangers of Being Exposed to Asbestos?
Asbestos is a group of six silicate minerals that are confirmed as carcinogenic by the International Agency for Research on Cancer, meaning they can cause cancer in humans. One type of cancer that is caused by exposure to asbestos is mesothelioma. This is a rare and aggressive form of cancer that affects the mesothelium, or the protective membrane that surrounds many of the internal organs, such as the lungs. It can cause symptoms such as trouble breathing, respiratory problems, chest pain and a persistent dry cough.
According to the Centers for Disease Control and Prevention, an average of 3,127 new cases of mesothelioma are diagnosed in the U.S. each year. Around 3,000 deaths are due to malignant mesothelioma annually, based on research published in the National Library of Medicine. Sadly, there is no known cure for mesothelioma. With treatments, a patient who is diagnosed with mesothelioma has an average life expectancy of 12 to 21 months. However, each case is unique.
An individual could potentially develop mesothelioma or other health problems connected to asbestos after just one instance of exposure. The National Cancer Institute states that no amount of asbestos is "safe." However, studies show a correlation between the amount of asbestos exposure and an individual's risk of developing related diseases. This puts workers who are near or around asbestos in the workplace at an increased risk – including industrial workers.
What Are Your Legal Options as a Victim of Occupational Asbestos Exposure?
Before asbestos was regulated, employers often did not take steps to protect industrial workers from exposure to this mineral. This means that most industrial workers were exposed to asbestos at some point in their careers. Even today, despite the known health risks of asbestos, many employers are negligent and fail to properly protect industrial workers from exposure. If you or a loved one was diagnosed with an illness connected to asbestos exposure as an industrial worker, you may be entitled to financial compensation.
Your legal options may include a/an:
Workers' compensation claim – a no-fault insurance claim that is available to industrial workers who develop occupational illnesses due to asbestos.
Personal injury lawsuit – legal action against an employer or product manufacturer for negligently exposing an industrial worker to asbestos on the job.
Wrongful death claim – a lawsuit brought by surviving family members for the death of an industrial worker from asbestos exposure.
Asbestos trust fund claim – compensation awarded from a fund set up by a company to reimburse affected workers even after it declares bankruptcy.
You may be able to file a claim against one or more parties for asbestos exposure as an industrial worker or the family member of a deceased employee. An attorney from Bailey & Glasser, LLP can review your case and help you understand your legal options. We have gone up against many major corporations, employers and product manufacturers during asbestos claims. Our lawyers have obtained over $90 million in settlements and verdicts for past clients in this practice area.
Compensation Available
Occupational exposure to asbestos as an industrial worker could make you eligible for mesothelioma compensation or financial reimbursement for another asbestos-related disease. If you were exposed to asbestos while working in a factory that contained asbestos parts or machines, you may be entitled to a settlement or judgment award to pay for related health problems.
The financial compensation available may include:
Past and future medical bills
Lost wages
Lost capacity to earn
Out-of-pocket costs, such as travel
Attorney's fees and court costs
Physical pain and suffering
Psychological, mental and emotional distress
Lost quality or enjoyment of life
Grief or loss of consortium
Wrongful death damages, if applicable
Punitive damages, in some cases
One or more parties may be held financially responsible, or liable, for the harm that you have suffered as an industrial worker after being exposed to asbestos. An attorney can help you pursue maximum financial compensation for the full extent of your losses. Your lawyer can go up against any defendant, big or small, on your behalf. Bailey & Glasser, LLP has trial attorneys who can litigate your case in court, if necessary.
Contact Bailey & Glasser, LLP for a Free Case Review
Many manufacturers, industrial plants and factories used asbestos in their products. Asbestos was also present in the factory buildings themselves. As a result, industrial workers were at a high risk of occupational exposure to asbestos. If you or a loved one has been diagnosed with mesothelioma or another disease connected to asbestos, you may be entitled to compensation.
Bailey & Glasser, LLP can help you protect your legal rights as an injured industrial worker or family member. Learn more about your legal rights during a free case consultation. Call (866) 871-7971 or contact us online today. We can help you during this difficult time.